Turkey is huge – about half as large again as France – so there is plenty of choice for property buyers when it comes to location. The Bodrum Peninsula in the south-west on the Aagean coast is particularly popular, with a Costa del Sol climate and attractive towns thanks to a ban on high-rise developments. Here, long sandy beaches, quiet coves, olive groves and pine forests lead down to crystal clear waters.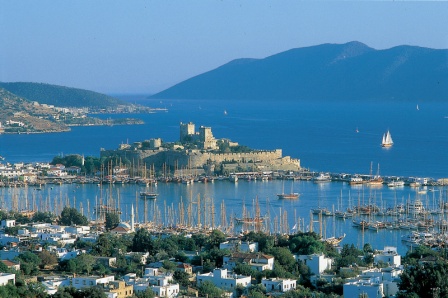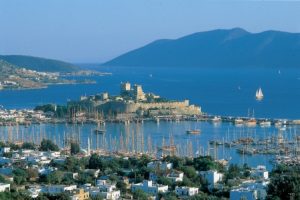 Fashionable Bodrum Town is Turkey's answer to Marbella, with chic shops and fashionable restaurants. You can find two-bed apartments for around £60,000 and three-bed detached villas for as little as £100,000. Up-and-coming Yalikavak has a new marina, designer shops, trendy bars and restaurants. Yet you can still find a new-build one-bed apartment here for just £34,000.
Further east in Antalya, Turkey's hottest holiday destination as wall as Alanya, an attractive port city surrounded by orange, lemon and banana groves. You can pick up a new two-bed apartment in Antalya for £38,000.
Property investors are gearing up for the future but there's still plenty of property – and coastline – to go around for some time yet.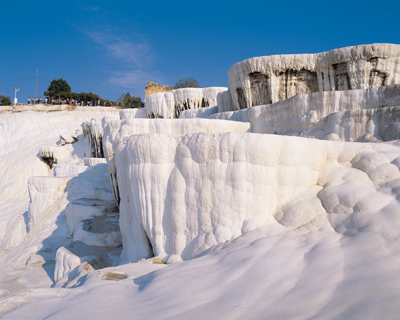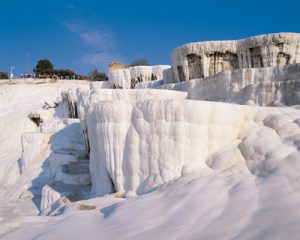 Why buy property in Turkey ?
The property market has exploded over the last three years since European people have been able to purchase property in Turkey, land and property prices have risen in some areas especially coastal regions by 200%. The very competitive prices of the rising Turkish property market means buyers are seeing an excellent return on their investment. People are comparing Turkey to how Spain was many years ago and now property in Spain is of the same price as at home.
Turkey still has some of the lowest price properties in Europe, but they are rising very quickly and when Turkey become a member of the E.E.C we will see these rising even more.
Turkeys economy is now becoming more stabilised, as is stated by the World Trade Organisation to be one of the 20 most dynamic countries in the world.
It has for a few years now been voted one of the most popular holiday destinations. You will not be dissapointed by Turkeys beauty its mild climate and its abundance of history, with its excellent food and very low local prices its attractive to all. The Turkish are one of the most friendly and hospitable people in the world.