The word "Real Estate" is of very common usage. However, not everyone knows what it exactly means. We will discuss the meaning and categories of Real Estate out there.
Meaning of Real Estate – Basically, Real Estate is termed as any estate or property which has land and buildings in it, with the consisting natural resources like minerals, crops, water, any kind of immovable goods of such sort; or a vested interest; or in more general terms any housing or buildings. The term also involves the occupation of selling, buying, or renting out of buildings, land or housing. It is also a legalized term which is used in countries like India, Australia, New Zealand, Canada, United States and the United Kingdom.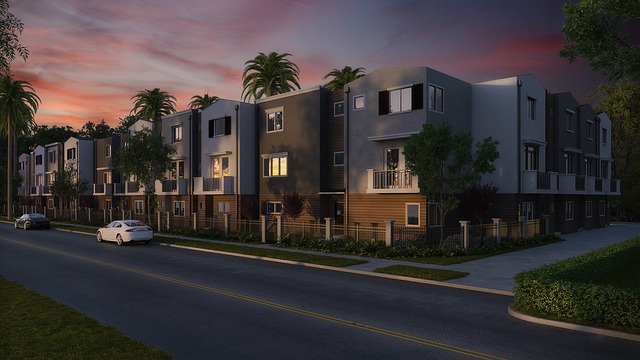 Residential Real Estate – A Residential real estate is mainly for reasons other than business needs. It is a type of property which has either a solitary family or a multi-family construction. Residences are classified in various ways – mainly how they are linked to other neighbor residences or land. Also various kinds of tenures are used for the same physical kind.
Real Estate in India and Asia –
The Residential properties which are commonly found in these countries are Co-operative Housing Societies (CHS), Chawls, Condominiums, Havelis or Villas. They use the measurement units of acre, Marla, Gaz or Square Feet.
Real Estate in Europe and North America –
Multi-unit residences or Attached –
In this category we find an Apartment or a Flat which is a single unit in a multi-unit residence.
Terrace residences are multi-unit buildings or single buildings which are in a series and shares walls without any gaps or spaces.
We have Multi-family residences which are found in multi-storey buildings. Here each floor can be a separate unit or apartment.
A Co-operative is a kind of multi ownership where the residents of a multi unit complex have shares in the co-operative corporation which is the owner of the property. This way each resident has the right to stay in a particular unit or flat.
Condominiums are complexes which are very much like apartments which are owned by singular people. However, the common areas and spaces which are inside the complex are owned in a joint manner. We also find row house or townhouse kind of condominiums.
Semi-detached – This basically means a Duplex which is two flats or units having one common wall.
Portable – This usually means homes which are movable or mobile. For example, caravans or houseboats, even tents which are more or less on a temporary basis.
The above residences are usually measured in Square meters or feet. In Europe, this figure generally means the total area of the walls also inclusive of garage and other spaces. However, in the United States this usually means only the living areas exclusive of the garage and other spaces. Also a very rough way of description would be to go by the number of rooms. An example would be a studio apartment or a one, two or three bedroom apartment.