Looking for property in Spain
By far the majority of foreigners looking for a place in the Spanish sun head for the coast. Despite the spectacular amount of development over the last forty years, there still seems to be enough sun, sand and space to go around. The most popular areas tend to be those in close proximity to an airport, the most popular of all being the Costa del Sol: 160km of sun-baked coastline crowded with residential and tourist development.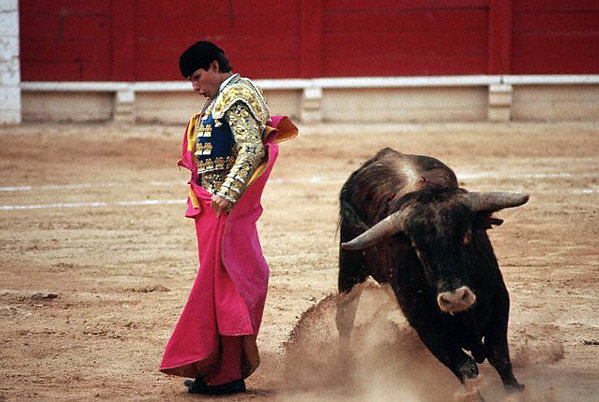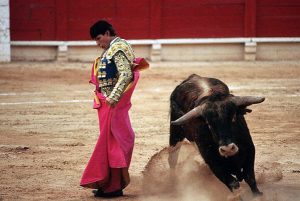 The most expensive area is the Golden Mile running form Malaga to Marbella, with its neighbouring area stretching from San Pedro to Estepona, named the New Golden Mile, as it takes up the overflow. Developments west of Estepona command lower prices but are considered good investments as roads are being improved and building work completed. Similarly, east of Malaga is becoming more popular and urbanisations are springing up in what until now has been a more rural landscape, with some attractive small towns offering original town houses. If drawn to a more tranquil, rural way of life where your money will go further, head inland to the Andalucian pueblos blancos (white villages). Whitewashed to deflect the sun's heat, houses of varying sizes are joined together in narrow streets.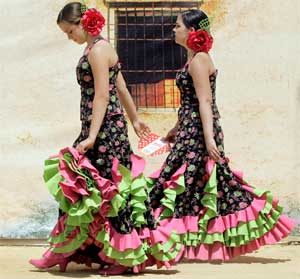 Their narrow frontages can disguise surprisingly large interiors. Small windows keep the heat out and are sometimes decorated with wrought-iron grilles. Some houses have flat roofs which can be used as living space in the summer and some have gently sloping roofs with terracotta tiles. Many of them are built Moorish-style, around a courtyard. In the countryside, there are latifundios (large houses with land) and cortijos (farmhouses), but these are becoming increasingly hard to come by now, as many foreign buyers have moved inland, having already realised that they can have the luxuries of space and privacy only a short drive from the coast.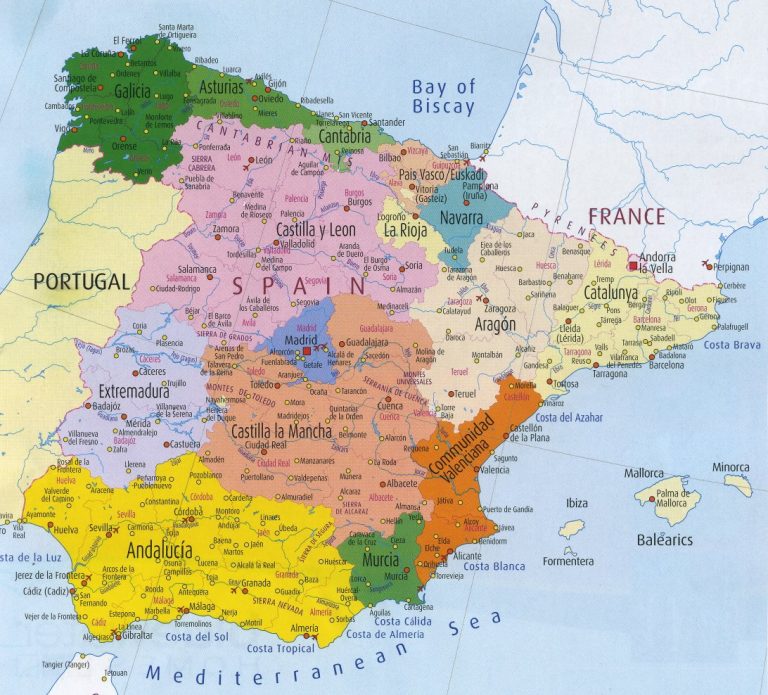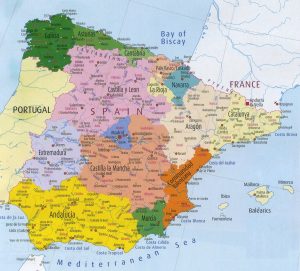 The Costa Blanca, from Denia to the Mar Menor is another hot spot, with about 50 per cent of its foreign home owners stemming from the UK. The capital, Alicante, and the major resorts of Javea and Denia command the highest prices. There are plenty of resorts north of Alicante, with ever-increasing development in the south, especially around Torrevieja. Inland, the landscape changes dramatically, giving way to sleepy villages built of local stone (predominantly limestone and rubble), and houses with wooden beams. Most of the houses have been added to as the families have grown, leaving very few with gardens or patios. Casitas del campo are usually built from breezeblocks and often have land attached, making them popular with British buyers. The Costa Calida and Almeria around the Mar Menor are still thought of as a relatively undiscovered part of the Spanish coastline, although the Spanish have been holidaying there for years. Again, thanks to the low cost airlines and the opening of a new coastal motorway, the area has opened up to British buyers.
Among the up and coming areas where you will get more property for your pound are the Costa Brava, Costa del Azahar, Costa de la Luz and Galicia. The north-eastern Costa Brava, from the border to Barcelona, has less reliable weather than the south, but is growing in popularity with British buyers. It is particularly popular with non-flyers because of its accessibility by road through France. Towns popular with the British include Begur, Estarret, Pals, Palamos and, most expensively, Aiguablava.
Further south lies the Costa del Azahar (Orange Blossom Coast) between Barcelona and Valencia. Buying here, property owners get a taste of real Spain in the picturesque fishing villages. Only a twelve-house train journey from London and with a new airport in construction, the area is rapidly gaining in popularity. Available properties range from apartments to semi-detached and detached villas. Traditional properties are large and offer great value for money, if you can persuade a Spaniard to part with one. It is also possible to buy land and obtain planning permission, although the town halls are becoming stricter about imposing limitations.
With tourism still to gain a foothold, the Costa de la Luz still remains virtually undiscovered by the British home buyer. On the south Atlantic coast, from Tarifa to the Ayamonte, it offers kilometres of unspoilt beaches, without any high-rise buildings and with vigilant environmentalist groups aiming to make sure it stays that way. The major complex developments are around Huelva, whose main attraction is its gold courses, but a lesson has been learned from its neighbour, the Costa del Sol, and building work is being very carefully controlled. Within the long stretch of pine forest bordering the beach there are low, discreet urbanisations. The land here is particularly valuable, so prices are on the up. There are old properties, apartments, town houses and cortijos. The architecture is typically Andalucian: whitewashed houses with roof terraces and tiles both in and out, with a hint of Portugal creeping in on the decorative chimneys seen near the border. Land near the coast is hard for the individual to find, thanks to developers snapping it up, but further inland, small plots are available.
Another largely undiscovered treasure is the province of Galicia. What it lacks in sunshine, it makes up for in its lush landscape and unscathed coastline. Prices are much lower than on the Mediterranean coast but rising steadily. The west and south-west coasts tend to attract more foreigners simply because they are a little sunnier. The choice of property is between urbanisations and large, traditional, stone farmhouses (pazos), which typically have three or four bedrooms as well as outbuildings. Of these, the horreo (a granary on stilts) is regarded as a prize, and must be kept intact. The houses themselves are typical of the northern regions of Spain. They have steeper pitched roofs to protect against the weather, overhanging eaves for shelter and often wooden balconies on the first floor. Originally, animals were kept on the ground floor, the living quarters were in the middle, and upstairs was used for storing produce.
The Balearic Islands of Majorca, Menorcaand Ibiza have offered attractive bolt holes for many foreigners seeking an escape from it all, with the result that prices are higher than on the mainland. Building restrictions are tighter than they have every been and property is at a premium. The coastlines tend to offer apartments or villas in new resorts and traditional town houses in the major towns and villages; while inland you will generally find casas payesas (cottages), which are usually single-storey buildings with all of the rooms leading off a main one. Walls are thick, roofs flat and windows small or non-existent, and frequently there is a covered area outside.
Spain
Spain is a land of excitement. It is blessed with blazing sunshine, clear seas, dramatic landscapes, beautiful wines and fierce brandies. The stamp of the flamenco dancer the thrum of guitars, the roar of the crowds at football, bullfight, nightclub or fiesta, all add a tang of urgency and passion to the atmosphere. Yet for many of the 700,000 Britons who have bought property there, Spain possesses other qualities in addition to these: a life less stressful and healthier, with the added benefits of a warmer, drier climate, a sounder diet, and good healthcare and education systems. Inland, away from the tourist hot spots, Spain still preserves the time-honoured notions of hospitality, honour and respect.
Spain may be best known for the magnificent beaches and pulsating resorts of "the Costa's". However, look inland and the geographical diversity is vast. Andalucía offers spectacular, mountainous sierras, Almeria boasts a parched, Arizona-like landscape and the windy plain of Ka Mancha is renowned for its windmills, legendarily tilted at by Don Quixote. In the north-west lies lush, green Galician geographically isolated and offering a remarkable contrast to the arid central tableland or me seta central. In the north-east is Catalonia, one of Spain's great cultural and industrial regions.
Madrid, the capital, is at the geographical centre of the country and is the seat of the central government. The second major city is Barcelona, capital of Catalonia and deemed by many to be by far the most lively and interesting. There are other cities of great charm and tradition too, however, such as Seville, Cordoba and San Sebastian.