As experienced skiers now in our 60s we skied the Arlberg area for the first time in February 2010, and in most respects we were pleased with what we found. We stayed at the Sport Hotel at St. Christoph in order to get genuine ski in/ski out accommodation and we were struck by the friendliness of the staff, good food with wine included and an excellent wellness area with good sized pool.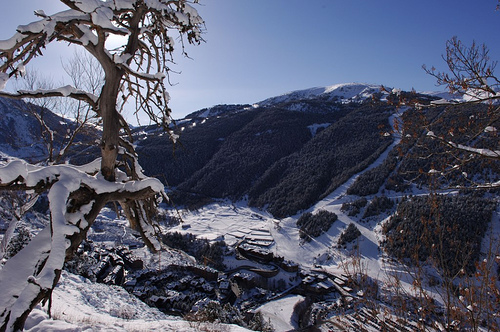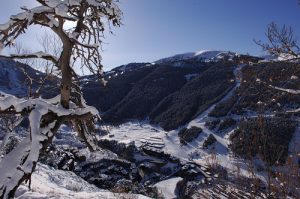 Taking the area as a whole, St Anton was relatively cheap/cheerful and busy, while Lech was distinctly more upmarket. The one disappointing aspect was the size of the skiing area, particularly St Anton. We arrived expecting a sizeable area of challenging pistes, but St Anton itself only has 6 black runs none of which were particularly challenging even to us, an ageing couple with dodgy joints. To be fair the resort does offer a number of marked itineraries, which are not patrolled and probably offer a greater challenge. As it is, they seem to want to keep costs down by looking after only a small ski area, and so it's not surprising that St Anton itself gets very crowded, especially the home run No. 4.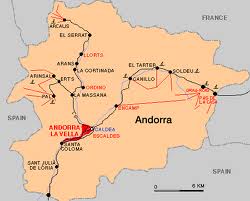 We found the best ski runs to be at Zurs. Red run No.10 at Zurs was terrific, apart from the walk out at the end, but it was worth it. The white route linking Lech, Zurs and Zug was also good skiing apart from some slow lifts, and strangely, the small section between the top of Zurs and Zug which is shown as an itinerary was actually marked and groomed! The runs from the top of Lech from Stubenbach were also excellent and not too busy, but unfortunately you can't then ski back to Lech, you've got to catch the bus at Zurs. Compared to the leading French resorts the whole area didn't really connect too well, and we seemed to spend too long waiting for connecting buses and not enough time actually skiing !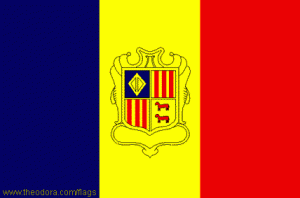 Three equal vertical bands of blue (hoist side), yellow, and red, with the national coat of arms centered in the yellow band; the coat of arms features a quartered shield; the flag combines the blue and red French colors with the red and yellow of Spain to show Franco-Spanish protection
Note: similar to the flags of Chad and Romania, which do not have a national coat of arms in the center, and the flag of Moldova, which does bear a national emblem.